Danville Price List 2012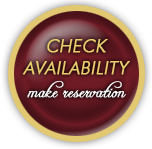 Overnight Bed and Breakfast stay:
We offer a non-traditional bed and breakfast which includes an expanded continental breakfast. We also offer a personal shopping service for the cost of the items plus a 10% shopping fee.
Check in time is 2:00 PM, Check out time is 11:00 AM
Sweetheart Package - $1900.00
This package includes the rental of Danville from 2:00 PM until 11:00 AM the
following day, including overnight stay in the Danville Inn. The Danville Photo Booth for 3 hours and a photo album containing a copy of each of the photo strips from your guests. A file with your guests' photos will also be sent to you after the event

Romance Package - $2200.00
This package includes all of the items from the Sweetheart package. It also includes both Tents set up and our in house tables. Plain chairs for 35 are also available.

Surpreme Package - $3200.00
Supreme Package - This package includes all the amenities plus the enjoyment of Danville from Friday at 2:00 PM thru Sunday at 11:00 AM.

V.I.P Package – $3800.00
Danville is yours for the weekend to enjoy for your special event! Beginning Friday afternoon at 2:00 PM you have full use of Danville for rehearsal, rehearsal Dinner and a wonderful evening prior to your event. You have Friday thru Check out on Sunday morning 11:00 AM. This package includes all of the amenities from the above packages, along with a Day of Coordinator. There is no stress for you on your special day - the Coordinator will be on hand during your wedding or event to orchestrate the vendors, bar and decorating for your event. They will also be there to assist in helping your guests enjoy themselves to the fullest.

These packages do not include alcohol, catering, cake or a professional photographer.

Weekday Packages – for your event Mon – Thur, we offer a credit of $500.00. This weekday package does not include holidays.

Ceremony Rehearsal - $150.00
Danville can open the outdoor portion of the venue for ceremony reherasal for 1 ½ hours. This is for rehearsal for the ceremony only and does not open the facility for decorating, rehearsal dinner, or any other activity.

This can be scheduled a week prior to the event and is only upon availability. Each additional ½ hour $50.00

Photo Booth Attendant - $100.00
Our attendant will stay at the photo booth for the designated hours and facilitate your photo booth album and assist the guests in getting " costumed " for their pictures. $75.00

House DJ - $300.00
Our House DJ will run the sound, lights and fog machine so that you can enjoy your day! The House DJ will be available during your wedding and reception for 4 hours.


Please call 407-349-5724 to make your reservations.